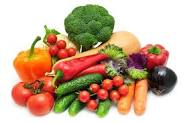 Major outlets in the USA, are capitalising on the 'ease of ordering' via tablets, mobiles, to gain market share by offering same day delivery. Companies like Wal-Mart, Macy's, Amazon, Google, eBay, are driving this growth. Indeed for these big stores if same day delivery is not part of the service, they believe they will lose out on sales.
And as most people live in cities and big towns, same day delivery can be achieved to many people. If you live in the country, you don't qualify.
One has to ask, 'why do I need same day delivery' If I am buying a book or a shirt, what's wrong with getting in 2-3 days time
It appears that customers are now used to doing things with speed, buy an airline ticket, and buy cinema seats. They are ordered, print, and you are on your way.
Customers are getting used to the idea that they can look and buy and get instant gratification by having the product delivered same day. Rather like going into the shop and seeing the product, you like it, you buy it. Now, you go onto the website, like the product, buy it, and it's delivered same day. Hard to beat unless you want the delivery in 2-4 hours and that is also available.
Online retail sales are growing at 15% annually. People who were nervous of buying online are now happy with the service. Also, when you are happy with the supplier in terms of quality or style/fit you feel you can buy and the product will be just right.
Again if you like the products from a particular outlet, you can buy larger items like chairs, lamps, bookshelves etc. These are bulky, so for a small cost relative to the product cost this can be delivered to your door.
If you need a gift from a particular store, buy it on line and it's delivered same day. Call the Florist and order flowers online, delivered same day.
Already we are seeing delivery of groceries, usually a large weekly shop, however, in the USA, small numbers of grocery items are starting to be delivered to homes.
Have to arrange a quick dinner party? buy all the ingredients on line and you're sorted.
Maybe the nice delivery man will come in and cook dinner for you!!!!!!!!!!!!!!!!!!!