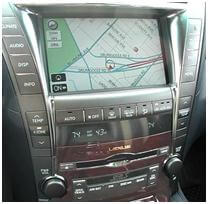 Research indicates that the trucking industry in America surpassed $700 million in 2014. In Europe, road transport is the biggest carrier of goods in terms of tonnage, with 46 million tonnes carried daily. The sector accounts for approximately 70% of the 11.2 million people employed in logistics in Europe. The fact that 80% of road freight serves so many economically sensitive industries such as: construction, agriculture and retail, profitability can be reliant on factors which are out of the control of logistics companies. However, demand and revenue are expected to grow in the next five years.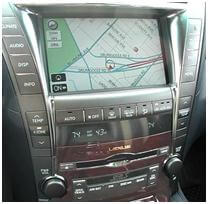 In spite of these impressive figures, and the forecast increased revenue, there are difficult challenges ahead for the industry. Understanding these challenges and developing viable solutions is now a priority for fleet owners and logistical companies throughout the world.
Challenges Ahead
Rising Fuel Costs
Fuel costs continue to rise and are forecast to continue to do so at 2-3% per annum. Larger freight companies have the ability to pass charges onto customers. However, those operating on a smaller basis do not have the market power to do so.
Increased Wage Expenses
Rising wage costs are a problem for any company or industry. Studies suggest that the average wage for drivers has increased year on year since 2008. This is forecast to continue, with estimated increases of 3-5% per annum expected.
The driving labour force is also an ageing one. The average driver age stands at just over 50. Competition with other industries for workers is greater than ever, and shortages in skilled workers leads to a greater demand and increased wages.
Labour shortages in warehousing and driving are expected to lead to an increase in the diversity of drivers, which may lead to complications with health and safety compliance.
Increased Regulation and Taxes
Mileage taxes and eco-taxes are being rolled out in more countries, leading to increased costs for logistics companies.Research by the European Commission has indicated that 30% of road freight transport over 300km should shift to another mode of transport such as rail or water by 2030. The recommendation is 50% by 2050.
Solutions
Use of Solar Energy and Green Fuels
Companies must continue to aim to be more fuel efficient as they look to drive down fuel costs. They must continue to experiment with "green fuels" and technological innovations such as, better aerodynamics, longer length trailers and solar energy on containers and cabs.  Studies have indicated that fuel savings of 6-12% can be made at cruise speed by reducing aerodynamic drag of heavy goods vehicles.
The use of solar energy on trucks allow for:
Reduced generator run-time.
Reductions in fuel consumption.
Reductions in CO2 emissions.
Promotion of a healthier environment
Goodyear White Paper
During discussions regarding the challenges facing the industry, in Brussels, Goodyear produced a white paper with suggestions to achieve a sustainable road freight industry.
Recommendations to European Legislators.
Provide incentives to companies that use fuel efficient fleets.
The enforcement of compulsory tyre pressure monitoring that will increase fuel efficiency.
Clarify new reforms and rules on weights and dimensions of commercial vehicles.
Provide increased support to retain skilled drivers.
Telematics
With increasing fuel costs and emission taxes, detailed information on vehicle use and driving patterns can have many benefits to logistics companies.
1. Helps to minimise operating expenses
Telematics systems allow companies to monitor driving styles and their effect on fuel consumption. Companies can then provide feedback to drivers on how to drive more efficiently and save on fuel costs. Unauthorised vehicle use and unnecessary overtime expenses can also be eliminated with this technology.
2. Helps to improve safety
Should a driver encounter any problem, telematics communication allows the company to immediately contact authorities. This results in increased safety for drivers and goods. Downtime due to mechanical problems with vehicles can also be minimised as the company can send a replacement vehicle to the exact location.
3. Maintenance of vehicles is greatly improved
Telematics systems create alerts on mileage and engine use. This allows for greater scheduling and monitoring of the maintenance of vehicles. Improvements in maintenance result in less downtime for fleets.
4. Increased customer satisfaction
Being able to communicate your exact location and estimated arrival time to a customer leads to increased customer satisfaction. This allows a company to develop strong relationships with clients and achieve loyalty.
The Goodyear White paper also contained a recommendation to regulators regarding improved support to achieve the full benefits of telematics technology. They suggested harmonised standards for telematics.
While it is clear that there are challenges facing the road freight industry, there is evidence to suggest that fleet owners and logistics companies are working towards meeting these challenges head on. With support from legislators and regulators, there are opportunities to overcome the obstacles, and experience continued growth in the industry.